The People's Choice - Vote now!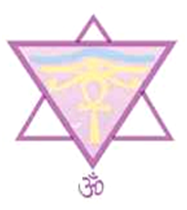 About My Business
SPEEDWELL CLINIC...Since 1987, I have run a Naturopathic Clinic (ND), as a Counselor and Hypnotherapist. but I am now working mainly as a "Michael Newton" Therapist ("Life Between Lives") full time. SPEEDWELL TOURS... In 1999 I started this travel company, traveling extensively to prove what I was telling my clients and empower them, due to my personal "memories" since the age of 3.3 yrs. PUBLISHED AUTHOR... I have now published my experiences called "WHO ARE YOU ...So What is Your reality?" (by Filio Pub, USA) and also an PUBLIC GUESTS SPEAKER... talking about spirituality, reincarnation, life in general, earth Science, self empowerment etc. INTERNATIONAL SPEAKER ( Australia and New Zealand).
Why We Should Win The Peoples Choice Award
BECAUSE THE MONEY I WOULD WIN, WOULD GO TOWARDS A PROPERTY ( PADDACK IN THE COUNTRY SOMEWHERE.) to build a community for homeless people. using also containers as they can make amazing homes.... Then we all grow our own vegetables and if someone gets sick, we support each other. There will be no religion or rules. JUST be happy to be ONE with each other and work as ONE! THIS is my dream and I will create it one way or another....Missed 1 opportunity years ago thru lack of trust and faith, NOW over the years, I have seen far too many miracles in my life to prove beyond doubt. MIND DOES CREATE MATTER and MIND OVER MATTER. THE COMMUNITY WILL BE CALLED....MAYBE "DAVIDS DREAM"....Yes, great idea. Davids Community". I will be selling our home next year....to help start the ball rolling and already a property developer has put it in writing and 7.3 times more than we paid for it and that was manifested...all in my book. Happy to donate a copy. 'WHO ARE YOU...So What Is Your reality?" May this entry help me create mine.
---