The People's Choice - Vote now!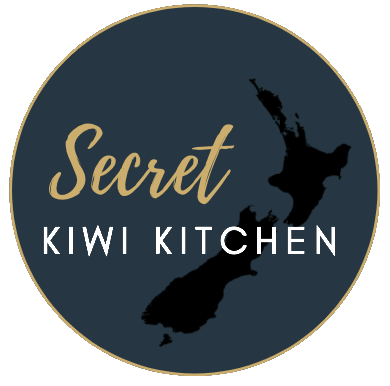 About My Business
We're Lulu and Clare, two mums with seven boisterous and energetic kids between us. We believe in the magic of home baking to brighten any day. Wanting to make baking accessible and easy for everyone, we lovingly created a range of easy to make one bowl mixes that feature premium all-natural ingredients. Secret Kiwi Kitchen was launched during Auckland's second lockdown to help brighten our local community with an easy and delicious offering. We know how hectic life can be and sometimes you just want to bring a plate to share that doesn't take all day to make or you want to empower your kids by having them make their own treats. Easy doesn't have to mean including nasty chemicals and nameless ingredients. Our mixes are produced locally using all-natural ingredients like New Zealand dairy. Our mix range includes: Triple Fudge Brownie, White Chocolate Blondie, Chocolate Cake and a Buttermilk Pancake & Waffle Mix that was nominated for FMCG product of the year by FMCG Business.
Why We Should Win The Peoples Choice Award
We started Secret Kiwi Kitchen after Lulu's career got turned upside down by COVID and Clare was looking to get back into the workforce after her youngest kid started school. Last year, COVID made it a challenging time to find work but despite all the hardship, it gave us both the opportunity to dive into our lifelong dream to make and share beautiful food by creating our own artisan food company. It's been a whirlwind of a year and we owe all our success to our amazing customers and business supporters. Secret Kiwi Kitchen is not just a small food company but a community of cheerleaders that embrace the best of what it means to be local. It's hard to believe, we started last August by filling coffee bags with our mixes and taping on self-printed labels. We are now carried by over 70 stockists including Farro Fresh, Smith & Caughey's, and select New World stores. Our goal is to keep creating products that make Kiwi's lives easier and that are delicious. We are proud to offer a local alternative that tastes great and embraces premium New Zealand ingredients. Our goal is to create mixes that appeal to a wider demographic and offers people an alternative to the big multinational brands that create mixes with imported ingredients like dairy with hormones and GMO flour. We believe New Zealand has the best ingredients in the world and our passion is to keep developing next-generation mixes that feature the finest New Zealand has to offer.
---