The People's Choice - Vote now!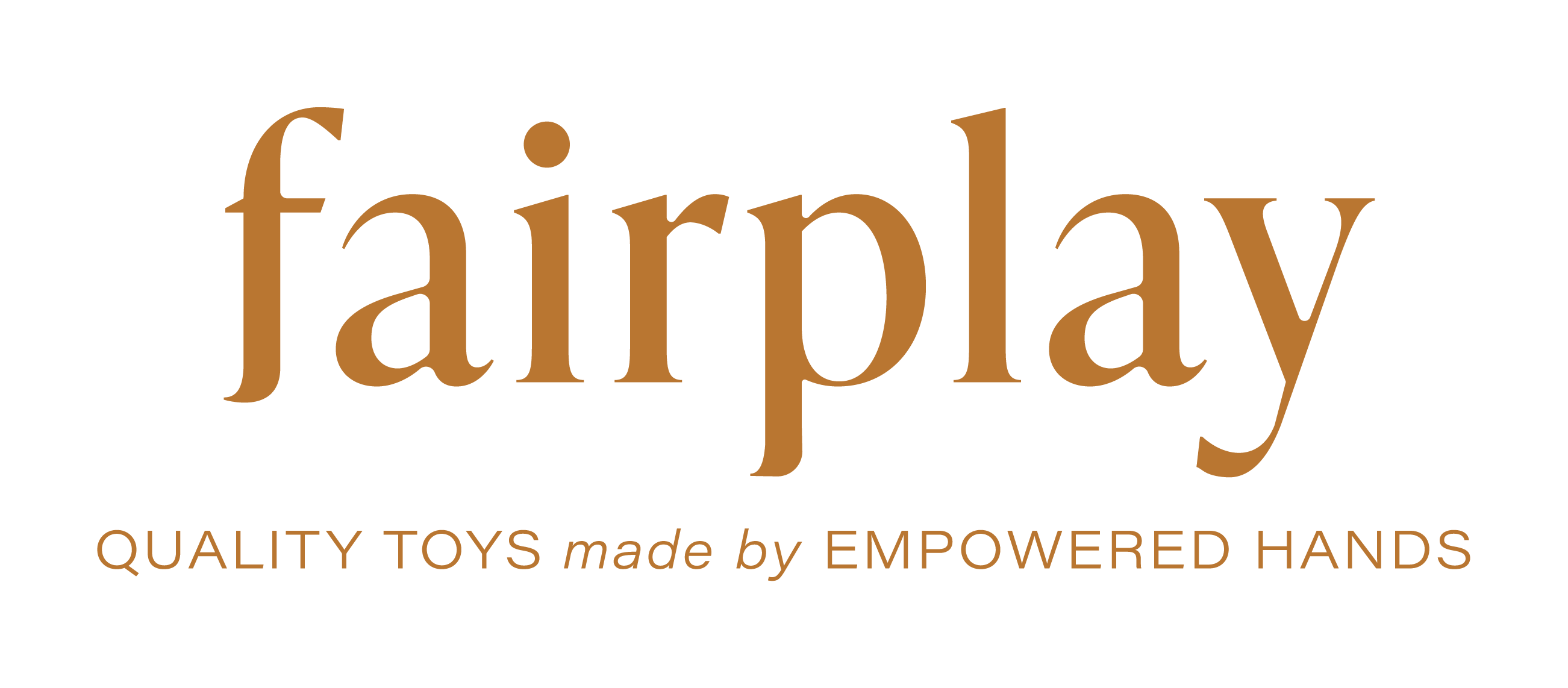 About My Business
Fairplay connects conscious consumers with ethically crafted toys and natural resources for mindful play. We value simple, beautiful and meaningful objects that are not made at the expense of people or planet. We are a small, family-run online store committed to a way of business which helps to improve the lives of the talented makers who craft our toys. Our purpose is simple. We want to offer an alternative to the mass-produced sweatshop made toys that dominate the toy industry and bring back a slower, more mindful approach to play. Our heirloom quality toys have been curated from organisations that represent hundreds of small-scale artisans around the world. All of our products are ethically crafted from natural materials that can be regenerated at the rate they are consumed. They are also made to order, which ensures waste is minimal and there is little social or environmental impact. We believe that with every purchase, we're casting a vote for the kind of world we want to leave behind for our children. We want to see a world where the toys that enter our homes and kids' playrooms are made from natural materials, and by empowered hands. Our ultimate vision is to transform how we shop and value toys in New Zealand.
Why We Should Win The Peoples Choice Award
We are a kiwi family working hard to help make the world a fairer place for all. We don't compromise on quality or values - our products are safe for little ones, kind to the planet and support the livelihoods of the people who make them. You won't find many of our toys in high street stores - they are handcrafted with heart by skilled artisans from all over the world. Purchasing fair trade products gives the ability for artisans to provide for their families, business opportunities, financial freedom and dignity. It is empowering and life changing. Like many small businesses we've gone through some tough times over the past few years, but that hasn't swayed us from our ultimate vision and goal. This is just the beginning!
---